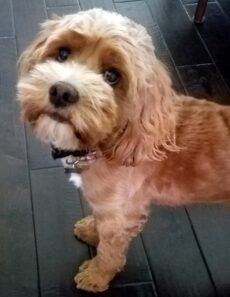 Winter loves to be outside running and playing. She will follow the kids around all day long watching over them. She is red and carries for chocolate.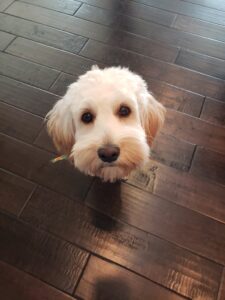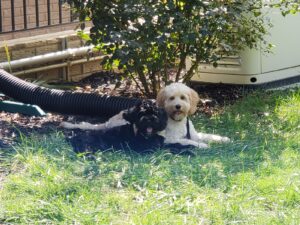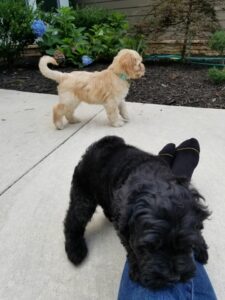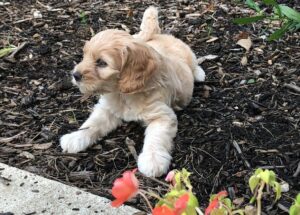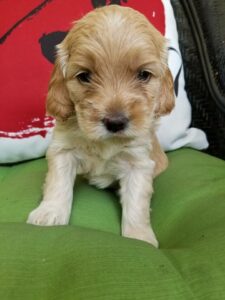 I call Shuri my wild girl! She's a good girl, just very spirited! She is always the happiest to see you! She LOVES to play and run and just be a free spirit giving tons of kisses as she goes! But the second you pet or love on her, she instantly becomes the sweetest, loving girl. I may be slightly partial to this fun girl!  Daughter to Winter, she is buff and carries for black, chocolate, reds and apricots as well. Expect a rainbow of colors from her and Mr. Miyagi with some fabulous coats!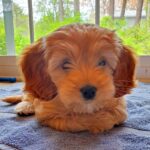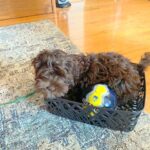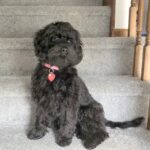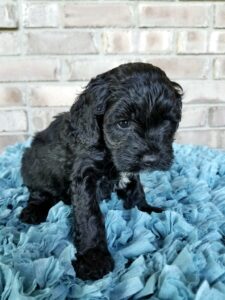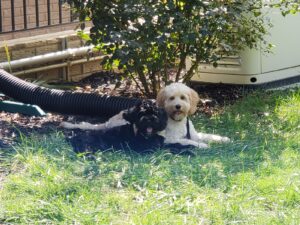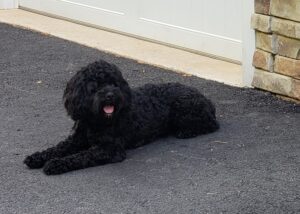 Mr. Miyagi is a very mild mannered fella. He is patient, easy going and gentle. His coat is AMAZING! Super soft and silky. He carries for it all, we would expect to get more black puppies like himself, but also chocolate, buff, red, apricot, partis, tan points, and tuxedos.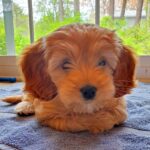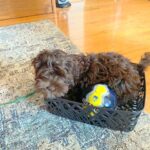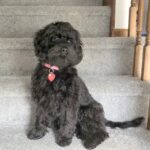 Duke's Fenway Pawtucket Hardenbrook
More information coming soon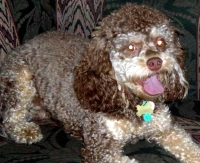 None of our retired dogs are available.  They have always been in their forever homes!
Past Puppies of our Retired Dogs